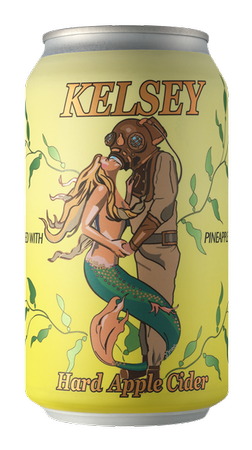 4-pack: Pineapple Hard Cider
(4) 355mL Cans
Just as dry as our original hard cider, this fruit-forward hard apple cider has been kissed by soft notes of ripe pineapple and is ready for the beach, lake, or poolside. Crack open a can today, but beware... the 8% ABV might bite back. Cheers!
Available for shipping in 4-pack quantities only.
Please ensure only 4-Pack Hard Ciders are in your cart. Wine Club Flat-Rate Shipping will not apply to 4-Pack Hard Ciders if Bottles are present. This is a limitation of our software, and we apologize for the inconvenience. Additional wine may be purchased in a separate transaction.