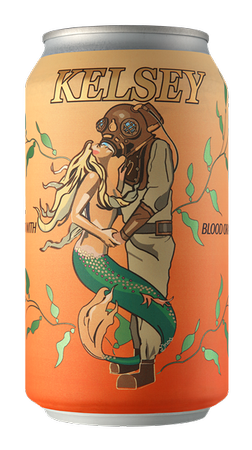 4-pack: Blood Orange Hard Cider
(4) 355mL Cans
Perfectly dry and kissed with flavors of tart, ripe blood orange, the newest addition to our hard cider lineup is sure to satisfy your palate and keep you coming back for more. Dip into a can of 8% ABV and surrender yourself to the Siren's embrace...
Available for shipping in 4-pack quantities only.
Please ensure only 4-Pack Hard Ciders are in your cart. Wine Club Flat-Rate Shipping will not apply to 4-Pack Hard Ciders if Bottles are present. This is a limitation of our software, and we apologize for the inconvenience. Additional wine may be purchased in a separate transaction.